Roofing Services
---
We provide residential roof installations, roof repairs, re-roofing and roofing maintenance services.
Roofing Specialties
Put the finishing touches on your home's exterior.
From the outside, it may seem that a roof is just about keeping the elements out and completing the look of your home's exterior. And while that's true, your roof plays a crucial role in your home's overall structure. Proper ventilation, chimney maintenance and skylights all play in integral role in your entire house, not just your roof.
We've climbed on a lot of roofs. Here are a few of our specialty services, as well as what to know and look for when replacing or repairing your home's roof:
Ventilation
Creating air flow through a system of intake and exhaust provides year-round benefits; this keeps attics cool in the summer and dry in the winter. This protects against damage and also helps reduce energy consumption. In the summer, poorly ventilated attics may reach 140˚ on a 90˚ day, which can cause roof shingles to deteriorate prematurely. In the winter, warm air from a house will rise through the ceiling area into a cold attic and condense to form moisture in an attic without proper ventilation. Ice dams may also form when heat collects in poorly ventilated attics. The resultant freeze-thaw cycle leaves a pool of water that can back up under the roof shingles and damage the interior ceilings and walls.
Chimney Work & Maintenance
The chimney is an important part of a roof, and a hotspot for leaks if not properly constructed, sealed and reinforced. Presto specializes in all phases of chimney work, from minor chimney repairs to complete chimney rebuilds or reconstructions. We replace the flashing around the chimney, re-point the chimney and replace the flue and cap to ensure your home's energy efficiency and moisture protection.
Skylights
Installing skylights is a beautiful way to bring the day or night sky into your home. Today there are many styles and options to choose from, including remote control operated, safety glass and more. Whatever your preference, Presto can install it. We also re-flash and repair existing skylights.
Replacing or repairing your roof? Now's the time to install new skylights or replace existing ones. Often existing skylights will have been installed with the old roof and have a coinciding warrantee, making this the perfect time to replace both. Homeowners often find it more convenient to do everything at once, plus you can ensure that your skylights are compatible and well-suited for your new roof. We offer great design flexibility for skylights, including shading and window treatments. Best of all you will know we always use the highest quality materials to ensure optimum energy efficiency, moisture resistance and UV protection.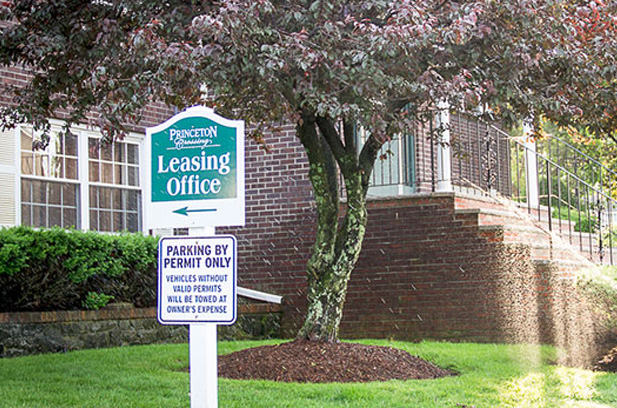 Princeton Properties
Princeton Properties owns over 6000 apartments in the states of MA, NH, ME & GA. They needed a company that had expertise in not only painting, but carpentry and roofing as well. When they needed a company that they could trust and help maintain their Salem, Lowell & Lawrence buildings, they looked to Presto.
What Our Customers are Saying
We're happy to tell you all about Presto Roofing. But we think our customers say it best.
"I was very happy with their work. They did various major projects on my home. They have a great crew, they want the job done right and, unlike many other contractors, the owner is always available for you if you need him. Overall, a great experience!"
- Joanne B.