Roofing Services
---
We provide residential roof installations, roof repairs, re-roofing and roofing maintenance services.
Roof Replacement
Reduce future home improvement costs with the right roof for your home.
When people talk about a home, they often say "a roof over their head." We take that seriously. Your roof is vitally important to the rest of your home. Replacing a roof is an investment which will increase the value of your home and reduce energy costs. We use only the highest quality materials available, including GAF and Certainteed roofing products. We stand behind our work and will be there before, during and after the project should you have any questions.
There are many types of roofs to choose from, based on the look of your home and weather factors. We install all types of roofs, including both rubber and copper, as well as traditional shingles, architectural shingles and cedar shakes. For historical homes, we can achieve the traditional look of slate with slate replica roof shingles, asphalt or composite.
As a homeowner, there are a lot of things to consider before replacing your roof. Here are a few of our tips:
Strip existing roof shingles to start fresh and inspect the overall condition of the roof deck, as well as flashing around chimneys, skylights and transition walls, and replace any rotted or worn wood. Homes that were built prior to 1975 tend to have Ledger planks which can shrink and expand, causing space between the boards and shingles to blow off. Installing ½ inch plywood over the existing planks can help shingles take hold in older homes.
Transition Walls
This delicate area of the roof is the meeting point of the siding of the house and the roof. It is important to flash this point to prevent leaks, by removing existing siding, installing an ice shield, re-flashing and installing new siding.
Ice & Water Shield
For premium leak protection on sloped roofs, particularly in climates with harsh winters like the North and South Shore areas, an Ice Shield will prevent water build up. This is especially important around transition walls and eves, which attract moisture.
Titanium Synthetic Roofing Underlayment
This secondary layer of protection is installed under all types of primary roofing material, particularly for sloped roofs. It remains flexible in all temperatures and won't expand or allow mold growth.
Drip Edge
As an additional layer of protection against leaks, we may recommend an aluminum or copper drip edge to protect fascia boards from the water rolling off a roof.
Vent boots
These are always replaced on roofing projects to prevent leaks and moisture damage.
Ridge Vents & Sophits Vents
These vents allow for proper ventilation of the attic to keep it cool in the summer and dry in the winter, protecting against damage to the structure of the house as well as items stored in the attic.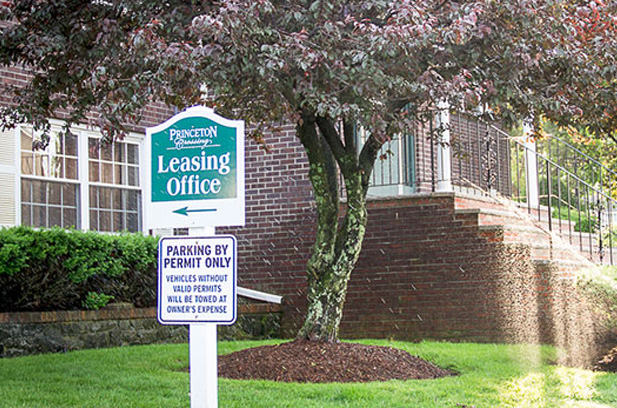 Princeton Properties
Princeton Properties owns over 6000 apartments in the states of MA, NH, ME & GA. They needed a company that had expertise in not only painting, but carpentry and roofing as well. When they needed a company that they could trust and help maintain their Salem, Lowell & Lawrence buildings, they looked to Presto.
What Our Customers are Saying
We're happy to tell you all about Presto Roofing. But we think our customers say it best.
"I was very happy with their work. They did various major projects on my home. They have a great crew, they want the job done right and, unlike many other contractors, the owner is always available for you if you need him. Overall, a great experience!"
- Joanne B.