Roofing Services
---
We provide residential roof installations, roof repairs, re-roofing and roofing maintenance services.
Gutters
Listen to the warm summer rain without the worry.
You might not give much thought to your gutters. That is, until a heavy storm brings a leak. Get ahead of the weather and improve not only the look of your home's exterior, but its efficiency and drainage as well. Presto offers complete gutter work, from repairing a minor leak to complete gutter installation. Our seamless gutter machine allows us to install one long piece of gutter instead of smaller pieces with seams, that later turn into leaks.
Residential gutter options include heavy-duty aluminum and copper gutters that are cut precisely on the job site to fit your home's unique specifications and resist damage from bugs, birds and small animals. We also install Fir wood gutters, AZEK PVC gutters and downspouts. Leaf Guards are also available to extend the life of your gutters and guard against leaks by keeping debris out, allowing water to flow freely. Gutters in good shape but just need a little tune up? We also offer gutter cleaning services.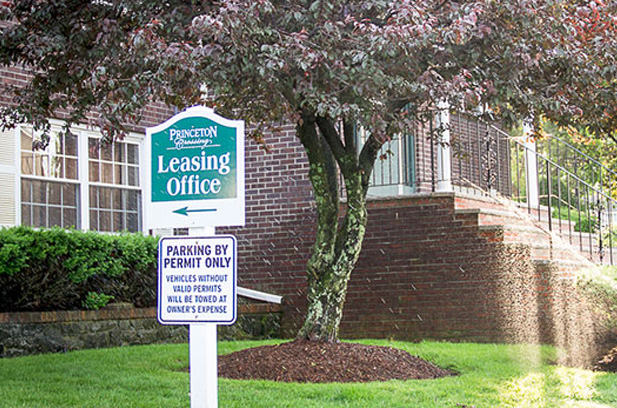 Princeton Properties
Princeton Properties owns over 6000 apartments in the states of MA, NH, ME & GA. They needed a company that had expertise in not only painting, but carpentry and roofing as well. When they needed a company that they could trust and help maintain their Salem, Lowell & Lawrence buildings, they looked to Presto.
What Our Customers are Saying
We're happy to tell you all about Presto Roofing. But we think our customers say it best.
"I was very happy with their work. They did various major projects on my home. They have a great crew, they want the job done right and, unlike many other contractors, the owner is always available for you if you need him. Overall, a great experience!"
- Joanne B.